You and Your Dog Will
LOVE

It...
Introducing Pool Therapy Exclusively for Canines.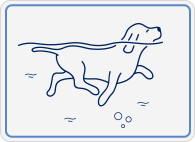 Swimming is a great workout for dogs, especially older dogs with joint and muscle problems, dogs recovering from injury, or dogs who train and work hard. We provide an indoor heated pool for you to swim your dog safely year round.
We offer swimming sessions for rehabilitation, recreation, and sport. All sessions are by appointment only so your dog will swim safely and receive maximum benefit from the visit.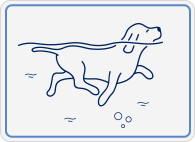 Pool Benefits

Not Found Anywhere Else.
Temperature Controlled Water
We keep our pool a balmy 92°F during the winter, and 88°F in the summer. The increased temperatures provide a more therapeutic benefit to the dog, as well as making the water more inviting.
Unlike our competition, we offer solo sessions for our canine customers. We do not book multiple dogs into the same appointment time slot. This gives the dogs (and the owners) the pool all to themselves, with the exception of our trained canine swim coach who is there to assist.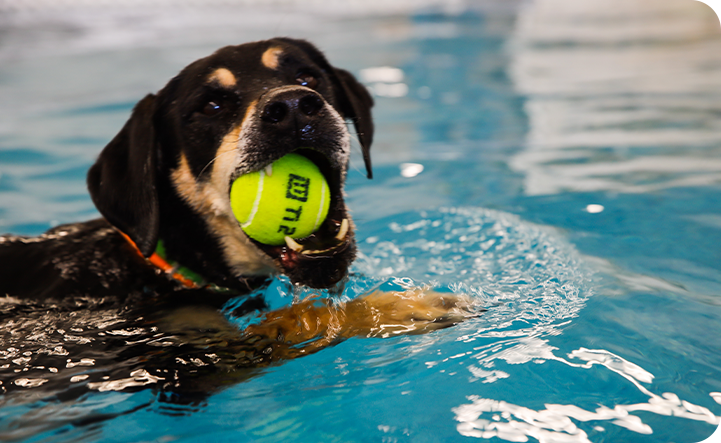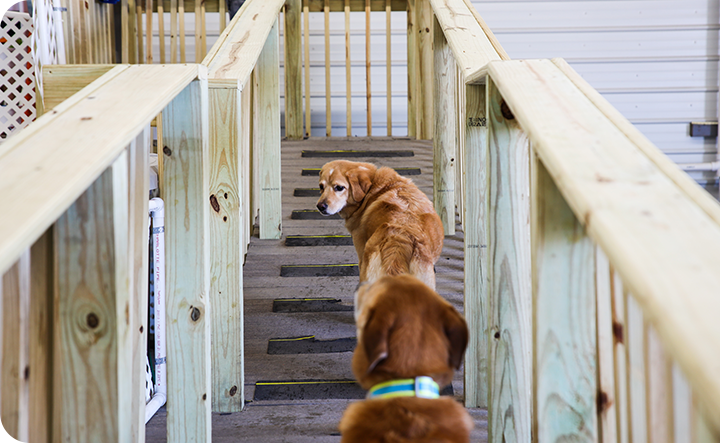 Newly Redesigned Pool Deck
We recently finished upgrading to a brand new pool deck with an easy access ramp leading to the pool. This makes life easier for our dog owners with limited mobility, as well as for our canine customers that may be recovering from a surgery or injury. 
Self Service Wash & Dry Station
We offer a self-service wash & dry station you can use after your dog enjoys their swim. We have a pet hair dryer available and a tub to rinse your dog off should you choose. We always have plenty of towels available as well.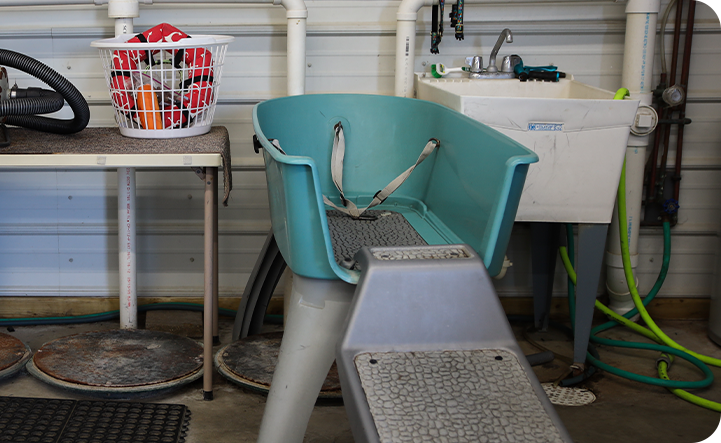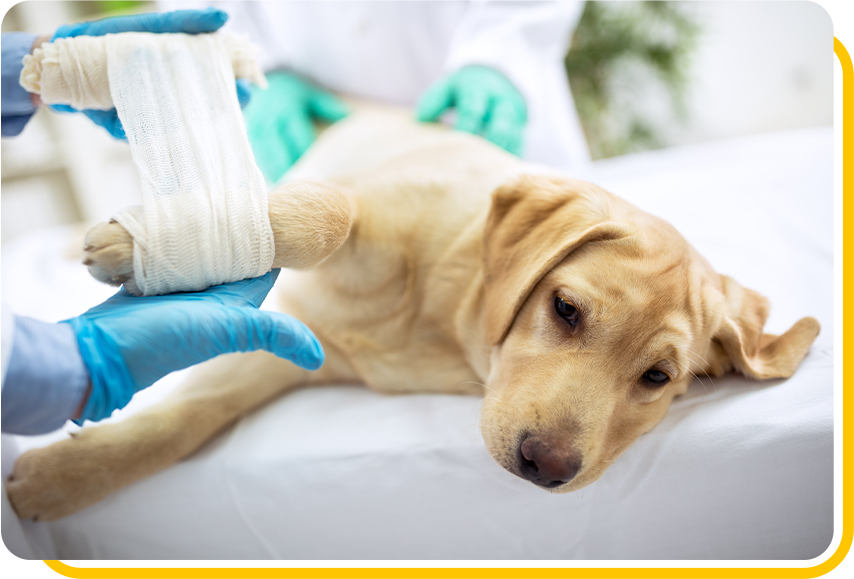 RECOVER FASTER
FROM SURGERY & INJURIES!
Many dogs started coming to Dog Paddle Beach because of an injury, and continue to come because they have so much fun!
After a surgery, many vets will recommend keeping the dog outside on a leash, in their crate, or in the pool as a pathway to healing.
Your private swim session will last for 30 minutes, so your dog will have plenty of time to exercise and soak in the benefits of pool therapy. 
Seeking MORE
LOCAL VETERINARIAN PARTNERS.
We want to help your canine patients recover easier and quicker! Our program has proven to help dogs with injuries, as there are many therapeutic benefits offered through swimming and exercising.
We currently have vet referral partners throughout the greater Rockford area. We would welcome the opportunity to work with referrals from your clinic as well.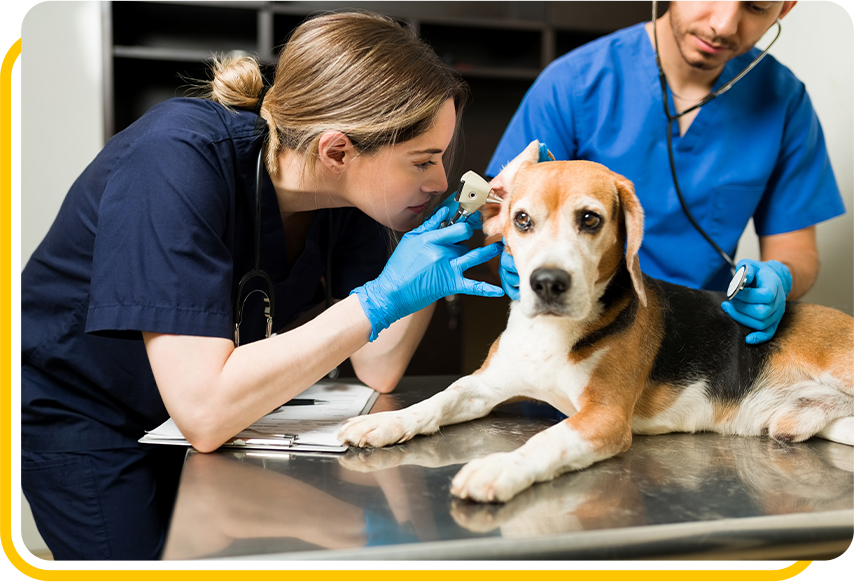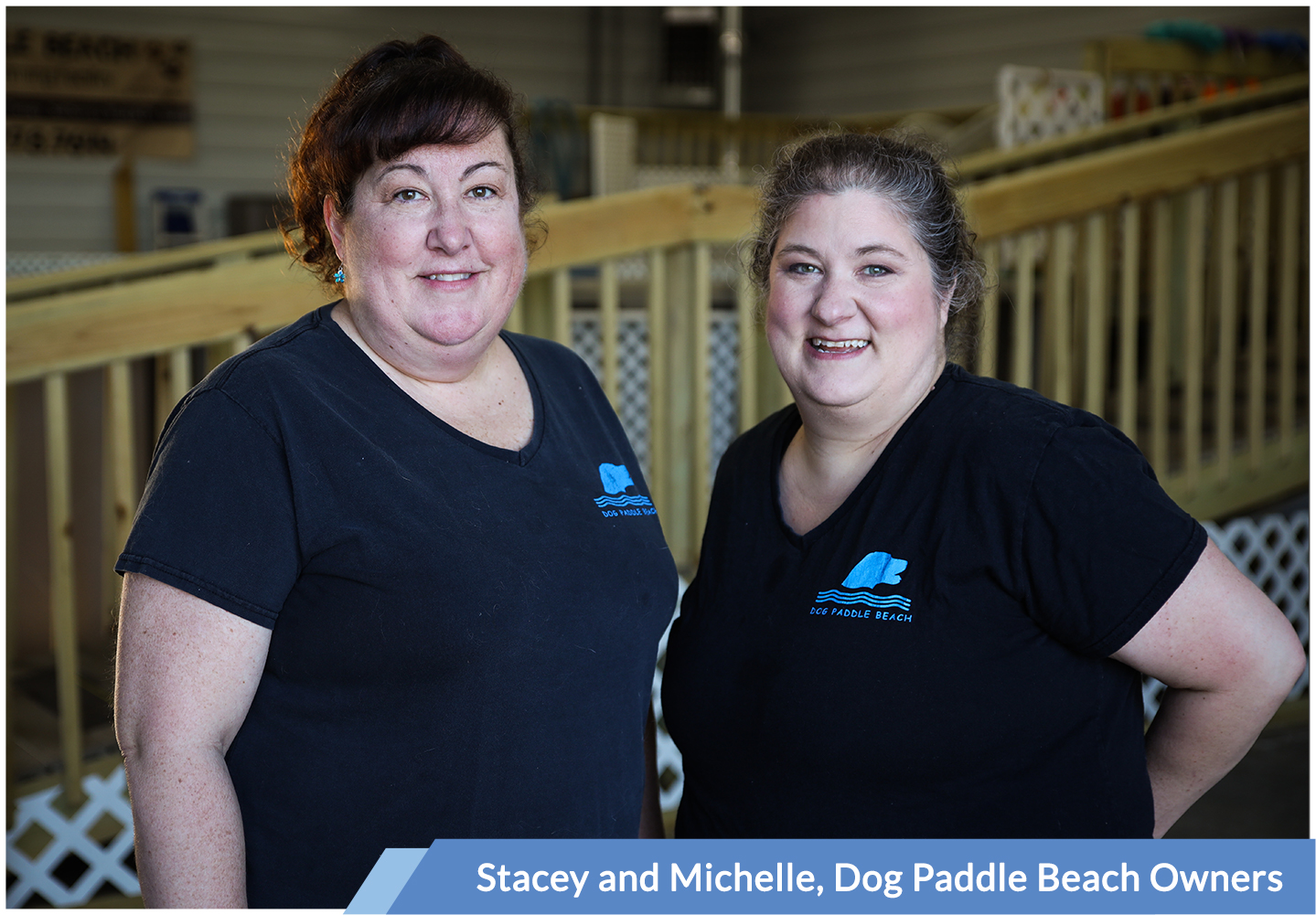 "We like wet mutts and we cannot lie!"
Stacey and Michelle are canine swim coaches and are certified in canine first aid and canine CPR. Stacey has also been involved with obedience classes since 2007. She began taking her dogs to a swimming facility for rehabilitation, but kept going for recreation because they loved it so much! She eventually started working at the facility part time, before deciding to open her own dog swimming facility.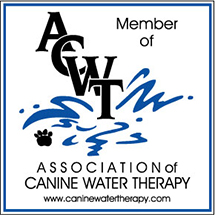 At Dog Paddle Beach, we are a proud member of the Association of Canine Water Therapy​​, a division of the International Association of Animal Massage & Bodywork. This organization is dedicated to advancing the safe practices of canine water therapy through education, establishing industry standards, and building a network of support.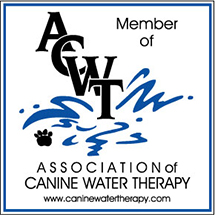 Add Your Heading Text Here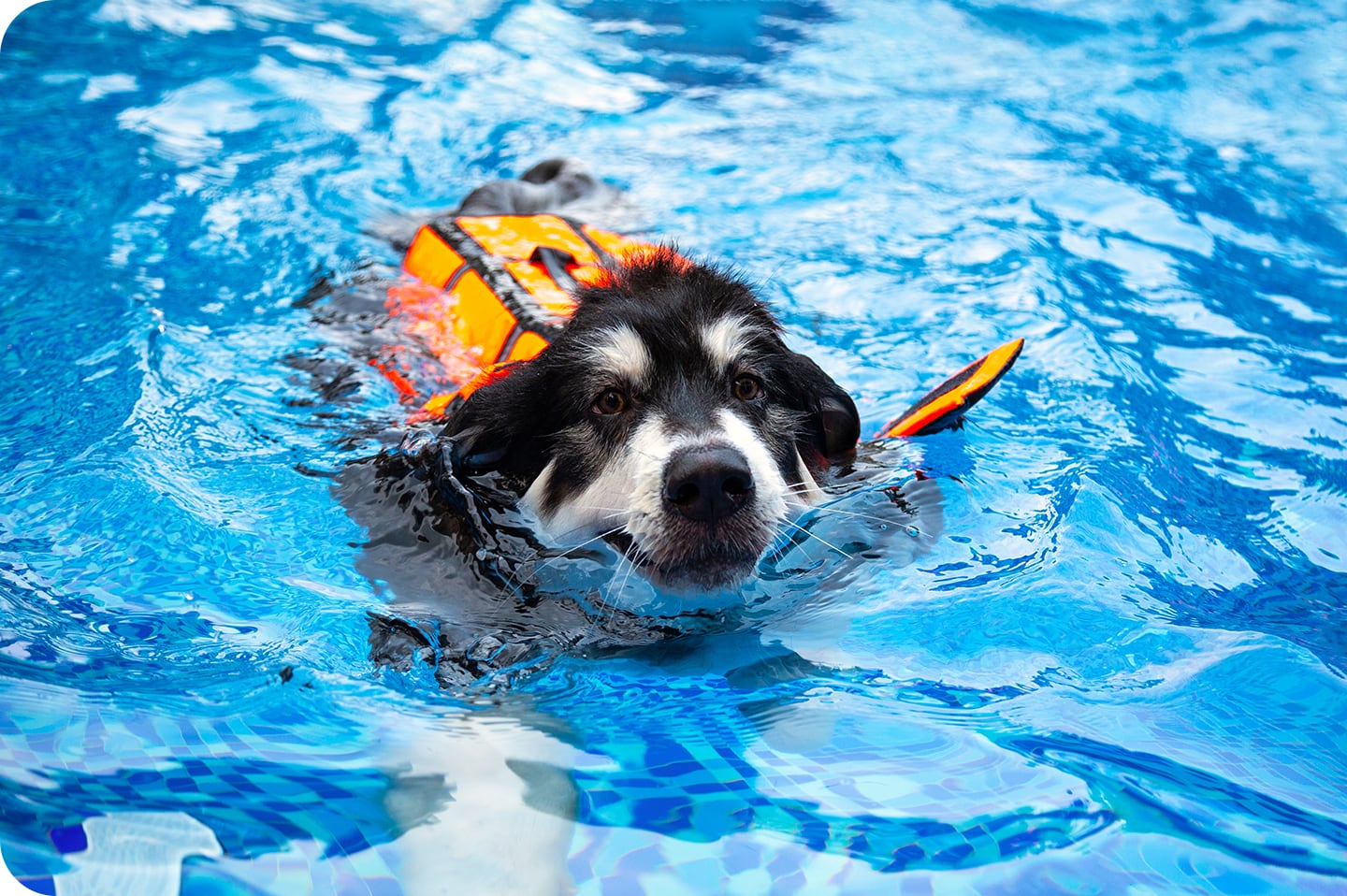 A La Carte Swim = $30 per half hour
Recover faster from an injury or surgery.
Get relief from arthritis.
Lose weight, improve range of motion and stamina.
Get rid of excess energy (puppies).