Stacey Bonetti is a swim coach and owner of Dog Paddle Beach. She began taking her dogs to a swimming facility for rehabilitation, but continued going for recreation because her dogs loved it so much. She eventually started working part time at the swimming facility, and when the owner announced the facility was closing, Stacey decided to open her own dog swimming facility.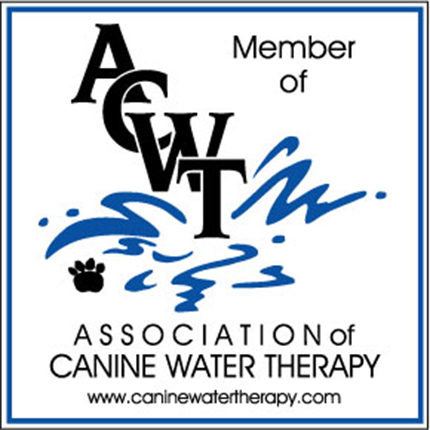 Stacey has been involved with obedience classes since 2007, has been a canine swim coach since 2008, and is certified in canine first aid and canine CPR.
At Dog Paddle Beach, we are a proud member of the Association of Canine Water Therapy, a division of the International Association of Animal Massage and Bodywork, dedicated to advancing the safe practices of canine water therapy through education, establishing industry standards, and building a network of support. Click Here to visit their website.
Any questions? We would love to hear from you! Give us a call today at (815) 978-7644.