Our facility features a heated pool 21 feet in diameter and 54 inches deep for your canine companion. This provides plenty of room for a good work out. The heated water relaxes muscles and tendons, allowing maximum conditioning with a minimum risk of injury.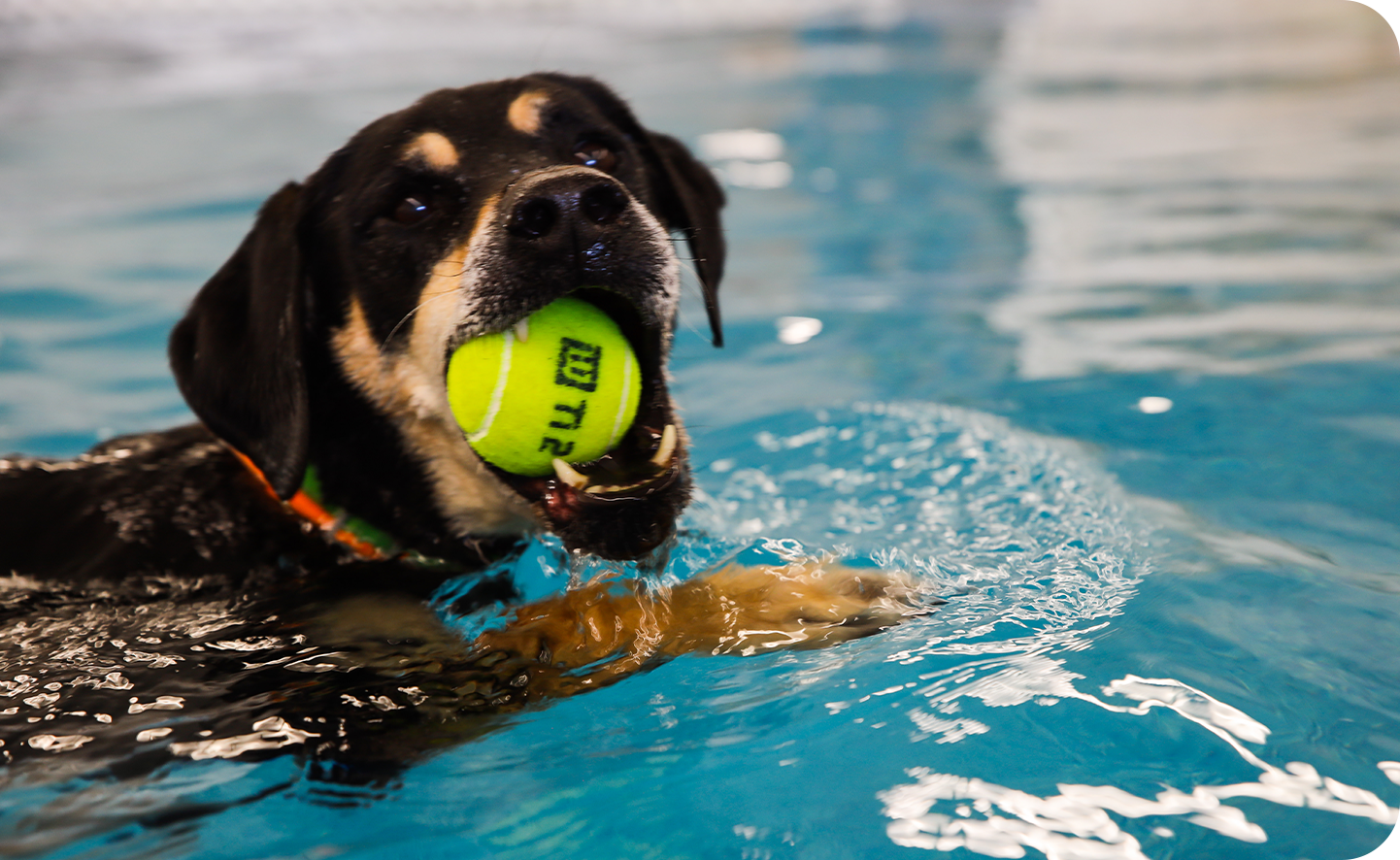 Your dog will benefit with an improved quality of life, increased range of motion, and increased cardiovascular performance. Swimming also improves general fitness and stamina.
We also have a self service wash & dry station! After a nice swim, your dog can rinse off in our tub and even dry using our pet hair dryer. We always have plenty of towels on hand as well! 
Any questions? We would love to hear from you! Give us a call today at (815) 978-7644.